Delegation of University of Tokyo visited the Sultanate of Oman (11-16th March 2023)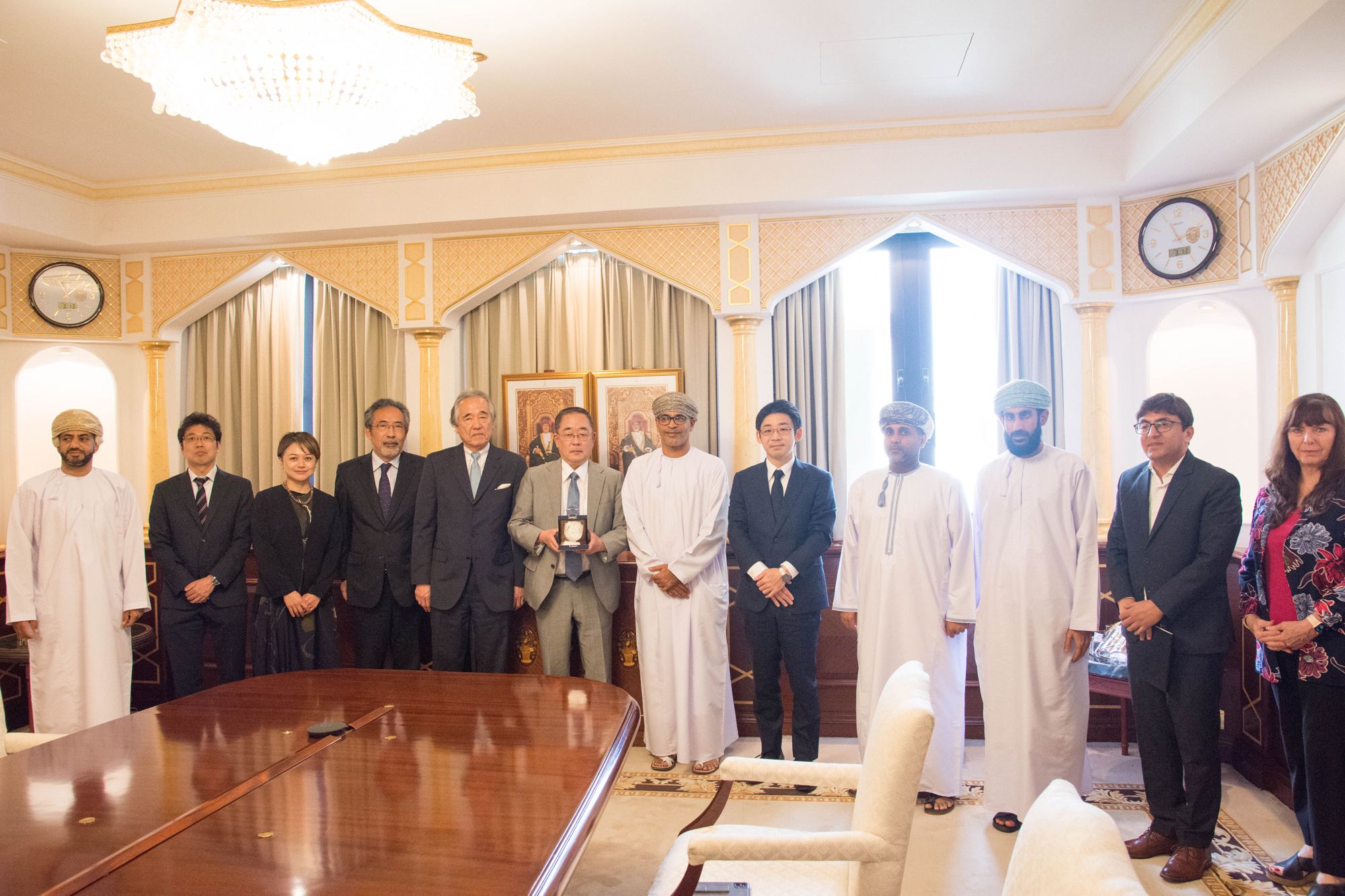 From March 11 to 16, 2023, a delegation led by Dean Takumi Moriyama of the Graduate School of Arts and Sciences, the University of Tokyo, and consisting of Professor Yuko Yotsumoto (Director of University of Tokyo Institute for Diversity and Adaptation of Human Mind, UTIDAHM), Professor Hidemi Takahashi (Director of the Centre for Middle Eastern Studies, UTCMES), and others traveled to the Sultanate of Oman. The delegation paid a courtesy call on H.E. Dr. Rahma Al Mahrooqi, Minister of the Ministry of Higher Education, Research, and Innovation, followed by discussions at Sultan Qaboos University (SQU), the German University of Technology in Oman (GUtech), and Muscat University, where they confirmed more specific work tasks with representatives of international exchange.
Professor Moriyama expressed his gratitude for the tremendous support that the Sultanate of Oman government has given to the university's research and educational activities, including the Sultan Qaboos Chair in Middle Eastern Studies (Qaboos Chair). He also expressed his hope that the academic exchange, especially student exchange, between the two countries will develop after overcoming the stagnation caused by the COVID-19 pandemic. He welcomed visits to the UTokyo by Omani researchers, including post-doctoral fellows, and stated that UTCMES, which oversees the Qaboos Chair, would serve as a contact point for inquiries from Oman.
H.E. Dr. Al Mahrooqi responded that despite the geographical distance between the two countries, Japanese science, technology, and knowledge are of great value to Oman, and expressed hoped that more Omani students would study at Japanese universities in the future, while more Japanese students would stay in Oman to promote mutual exchanges. The Minister further stated that it is essential to set up a framework, including financial aspects, to promote exchanges, especially those that contribute to the development of the industrial sector, with "Oman Vision 2040" as one indicator, would be highly appreciated.
During the discussions held by the delegation at SQU and other universities in Muscat, details of the exchange demand of UTokyo and its partner universities were confirmed. The results will be used in the formulation of future exchange programs between UTokyo and each university.
This text was translated into English by UTCMES staff.
For the original text in Japanese, please visit the University's website.