Article on UTCMES was published on the Newsletter of the College of Arts and Sciences (7th Feb. 2023)
The University of Tokyo Centre for Middle Eastern Studies and the Sultanate of Oman: On the Occasion of the 50th Anniversary of the Establishment of Diplomatic Relations
Hiroyuki Suzuki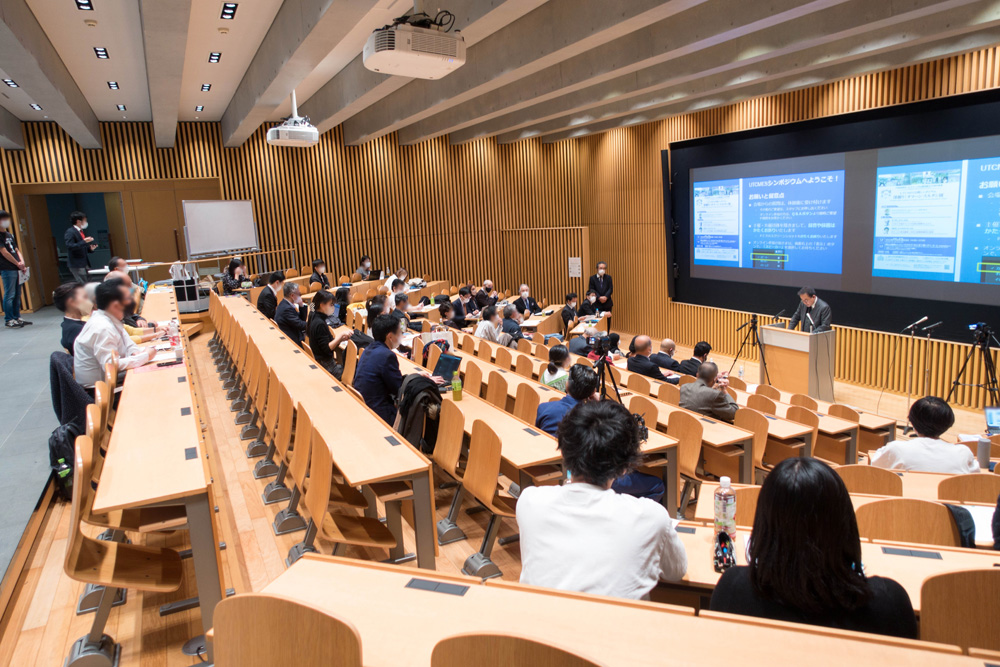 The University of Tokyo Centre for Middle East Studies (UTCMES) has conducted three projects (a series of seminars, a museum exhibition, and a public symposium) supported by the "50th Anniversary of the Establishment of Diplomatic Relations between Japan and the Sultanate of Oman," a project of the Ministry of Foreign Affairs. The Sultan Qaboos Chair in Middle Eastern Studies has been established in the Graduate School of Arts and Sciences and the College of Liberal Arts at the University of Tokyo (UTokyo) since April 2011 through a donation from the Sultanate of Oman. UTCMES has managed this chair and continued its activities in various fields, including education, research, and international exchange.
   A series of six seminars held from June to August 2022 invited domestic experts and practitioners to deepen understanding of Oman's history, culture, society, faith, and exchange with Japan. Each seminar attracted an audience of nearly 50 people, both at the venue and online, providing a valuable opportunity for students at the UTokyo and also junior, members of society, and senior high school students and local residents to participate. In addition, the Komaba Museum's permanent "Oman Exhibition" displayed academic achievements in geology and archaeology with the cooperation of domestic researchers whose research fields are in Oman. This special exhibition, which includes photographs of purebred Arab horses, will run through June 2023.
   On November 13, a public symposium was held in the presence of H.E. Dr. Mohamed Said Al Busaidi, Ambassador Extraordinary and Plenipotentiary of the Sultanate of Oman to Japan. This was the second time this year that the Ambassador visited the UTokyo, following the donation ceremony of books to the UTCMES the Mohammed b. Saud Bahwan Library for Middle Eastern Studies. The symposium featured remarks by Prof. Takumi Moriyama, Dean of Graduate School and College of Arts and Sciences, UTokyo, and opening remarks from the Ambassador, followed by lectures by Prof. Sumio Miyashita (Professor Emeritus, Niigata University) and Prof. Yasuhisa Kondo (Associate Professor, Research Institute for Humanity and Nature). The audience of nearly 150 people, both in-person and online, was expected to further develop exchanges between Japan and the Sultanate of Oman in the future [photo].
   UTCMES will continue to make efforts to develop Middle Eastern studies at the UTokyo and to engage in international academic exchange with the Sultanate of Oman and other countries.
This text was translated into English by UTCMES staff.
For the original text in Japanese, please visit the University's website.