Professor Kyoko Nozaki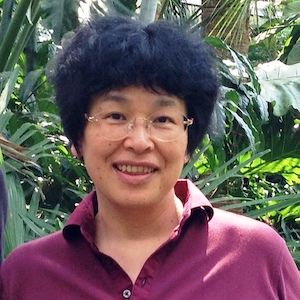 Professor Kyoko Nozaki
Education
B.S. 1986 Depatment of Industrial Chemistry, Facultyof Engineering
Kyoto University (Prof.K. Utimoto)
Ph. D. 1991 from Kyoto University (Directed by Prof.K. Utimoto)
Thesis title "Studieson Triethylborane Induced Radical Reactions with Hydrides of Group14 Elements"
During Ph.D study, 1988-1989 exchange student at UC Berkeley
(Directed by Prof. C. H.Heathcock)
"Studies on the Stereo-controlin the Synthesis of Acyclic Compounds"
Professional Career
1991–1999 Instructor of Kyoto University
1999–2002 Associate Professor of Kyoto University
2000–2003 Researcher of PRESTO, JST
2002–2003 Associate Professor of The University of Tokyo
2003–     Professor of The University of Tokyo (current position)
Academic Activity
1997– International Symposium on Homogeneous Catalysis (ISHC) International Advisory Board
2003– Journal of Polymer Science Part A: Polymer Chemistry (Wiley) Editorial Board
2003–2006 Dalton Transactions (RSC) International Advisory Board
2003– Green Chemistry (RSC) Advisory Board
2008–2013 Journal of the American Chemical Society (ACS) Editorial Advisory Board
2009–2014 Organometallics (ACS) Editorial Advisory Board
2009–2016 ChemCatChem (Wiley) Editorial Board
2010– Chemical Science (RSC) Advisory Board
2011–2013 Inorganic Chemistry (ACS) Editorial Advisory Board
2011–2015 Catalysis Science & Technology (RSC) Advisory Board
2014–2021 Angewandte Chemie International Edition (Wiley) International Advisory Board
2015– Chemistry Letters (CSJ) Senior Editor
2018– Chemical Reviews (ACS) Editorial Advisory Board
2018– Macromolecules (ACS) Editorial Advisory Board
2018– Chemistry – An Asian Journal (Wiley) International Advisory Board
2019– Materials Chemistry Frontiers (RSC) Advisory Board
2019– Polymer Chemistry (RSC) Advisory Board
Research Interest
Asymmetric Synthesis Using Chiral Transitionmetal Complexes as Catalysts
Development of New Organic Transformations Mediated by Organometallic Compounds
Awards
1992 Inoue Research Award for Young Scientists
1994 Pfizer Award for Young Chemists in Synthetic Organic Chemistry,Japan
1996 Selected as Special Young Lecturer at the 70th Annual Meeting of The Chemical Society of Japan
1998 The Chemical Society of Japan Award For Young Chemists
2003 Award for the Outstanding Paper Published in Polymer Journal
2003 OMCOS prize
2004 Wiley Award of The Society of Polymer Science, Japan
2006 Japan IBM Science Award
2007 Funny Dancer Award in 24th Synthetic Organic Chemistry Seminar
2008 28th Saruhashi Prize
2008 Mukaiyama Award
2008 Asian Core Program Lectureship Award 2008 (China)
2008 Asian Core Program Lectureship Award 2008 (Taiwan)
2009 Mitsui Chemicals Catalysis Science Award 2009
2009 Nagoya Medal (silver) 2009
2013 40th G. Stafford Whitby Memorial Lectureship of the University of Akron
2013 The Award of the Society of Polymer Science, Japan
2013 Schlenk Lectureship
2014 1st Chuck Casey Lecturer at University of Wisconsin-Madison
2015 The 30th W. S. Johnson Lecturer
2017 LAC L. M. Venanzi Distinguished Lecturer 2018 (ETH Zürich)
2018 The Karl-Ziegler-Guest Professorship (Max-Planck-Institut für Kohlenforschung, Mülheim)
2019 August Wilhelm von Hofmann Lecture Award (Gesellschaft Deutscher Chemiker)
2019 Earl Muetterties Lectureship Award (University of California, Berkeley)
2019 Keggie Vallee Distinguished Lecturer (The Vallee Foundation)
2020 72nd CSJ Award
2022 The Scripps Research Institute, 33rd Annual Frontiers in Chemistry Symposium Lectureship Award
2022 The Commendation for Science and Technology by the Minister of Education, Culture, Sports, Science and Technology (Award for Science and Technology)
2023-2024 Aggarwal Lecture Award
---