Welcome to the Center for Academic Writing at Komaba (CAWK) website!
We offer academic consultations and writing-related events to U-Tokyo students and faculty, especially those at Komaba Campus. This website contains various information for U-Tokyo undergraduates and graduates who are interested in using CAWK to improve their skills in academic writing and presentations. You will be able to find information about the numerous support available at CAWK, make tutorial reservations, read announcements about our events, explore resources for academic writing and more. We are located at Room 103, Bldg 10 along the Ginko Avenue at Komaba Campus. If you have any queries, please contact us using the ACCESS/INQUIRY page.
News
August 22, 2023

October 2, 2022
Events
We offer a variety of events related to academic writing. If you wish to participate, please be sure to confirm details in advance.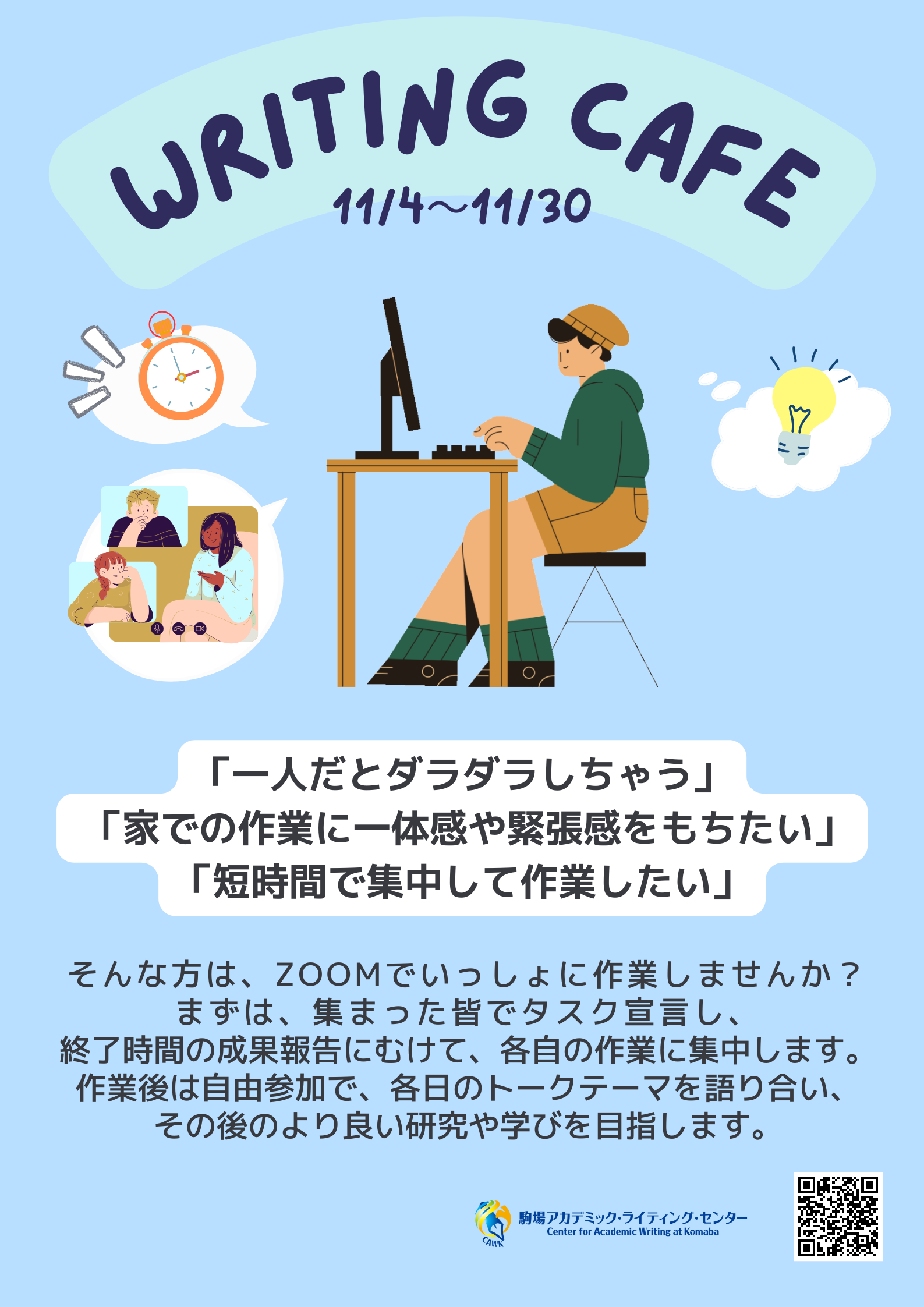 Date: 11/4 (Sat)~11/30 (Thu) 2023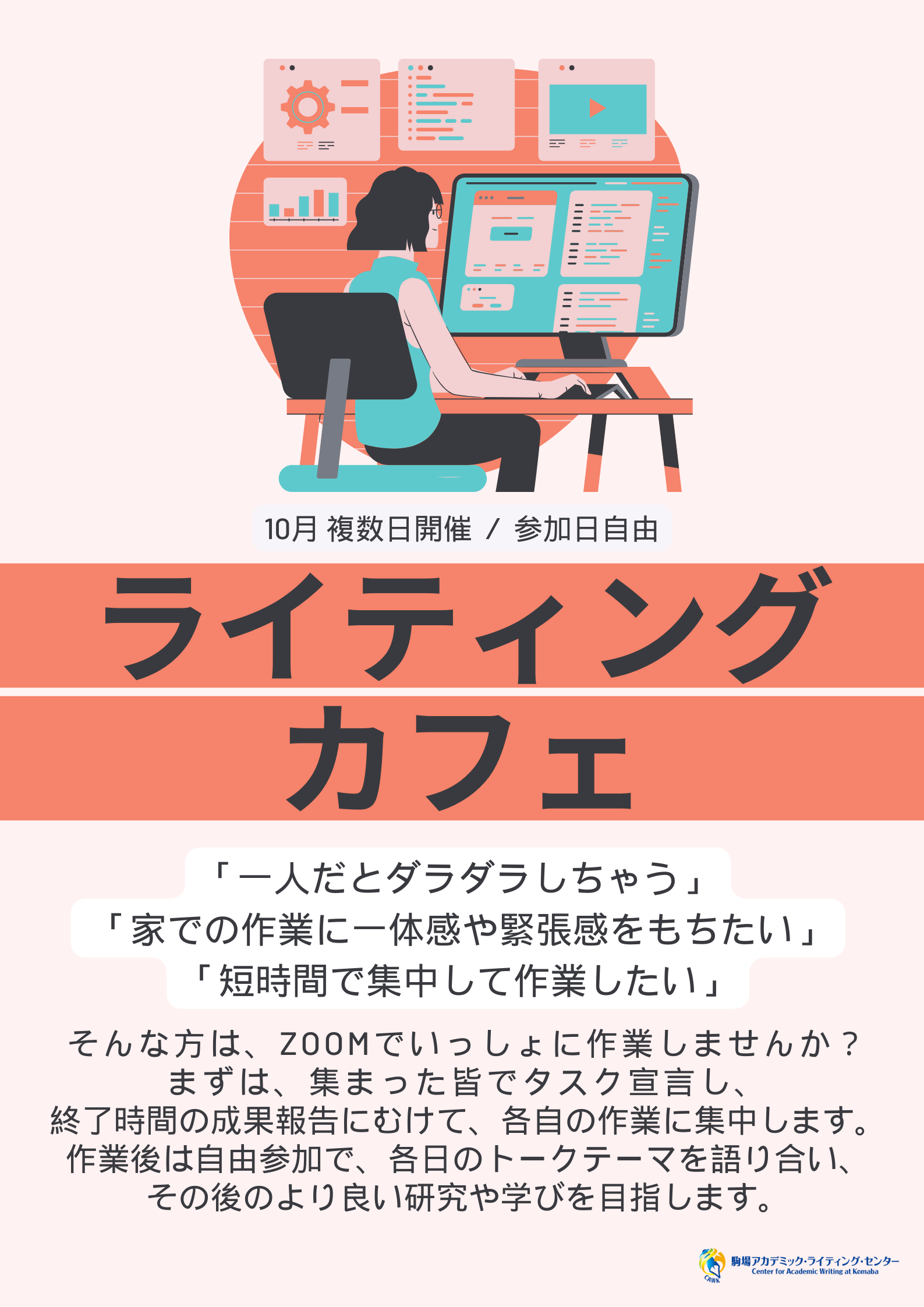 Date: 10/5 (Thu)~10/23 (Mon) 2023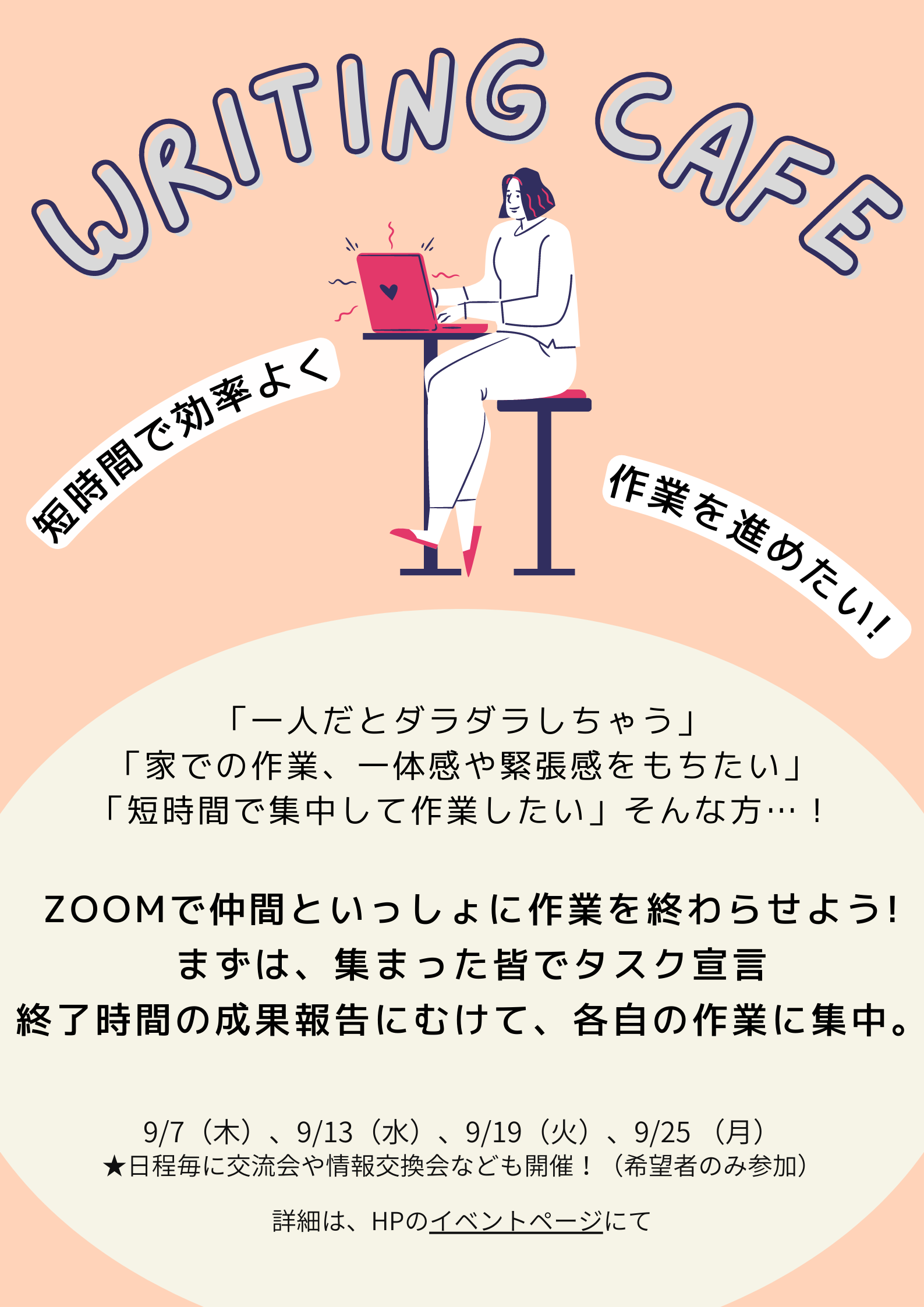 Date: 9/7 (Thu)~9/25 (Mon) 2023